Description
We all know what it's like to suffer with sweating during the summer months. For some of us add in some friction, whether that be from movement or just been sat all day then we also know he delights of sore, sometime spotty chafed inner thighs.
Chaffree prides itself on helping people overcome sweating and chafing in all sizes all year around regardless of their daily lifestyle. You could be running a marathon or in a wheelchair all day and we would still be wanting to help you be sweat and chafe free.
However, we also know that it isn't always easy to decide on what you need to be able to achieve that level of comfort and protection and that is why we have put together the 'Give it a go bundle'.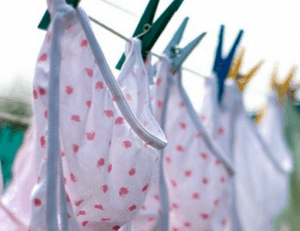 In this bundle you will get
1 Pair Briefs (any waist height)
1 Pair Knickerboxers (any leg length or waist height)
1 Sweat liner (pads or band)
1 Pair Ankle socks
1 Pack Bra Extender (3 in a pack)
This is any style, size or colour.
Having all these items to try will let you decide how much you love wearing chaffree. What works really well and what you want to buy more of. How the underwear is helping you relieve the sweating and chafing and improve your overall comfort, helping you to feel happier and more confident in your clothes. Then you can buy more using our mix & match bulk discount offers (buy 3 items and start getting discounts for multi buys). We also offer free shipping anywhere in the world (minumum order amounts apply).